The answer is, "Of course you can handle eDiscovery yourself."
It all depends on your comfort level. How proficient are you with computers and proprietary software? Do you know how to process data and prepare it for review? Have you ever been your own project manager? Some clients are leery of handling the eDiscovery process themselves, in which case we at Datamine Discovery are more than happy to assist. Other clients, however, really want to be in charge but don't know how to achieve that. We can help you do as much as you want. 
The eDiscovery procedure is static and does not change: First the data is collected, processed, and culled in its Early Case Assessment form before it's loaded into review, and after that, the data is produced in a format recognized by the courts. This chain of collection to processing to review to production can be overwhelming for some clients, and we understand that. Some databases have upward of half a million documents that all require issue coding and tagging. If managed document review isn't your favorite activity, we have options for you. Our partners at QuisLex handle everything from managed document review to mergers & acquisitions, and their team is ready to help with your case. 
Data must be collected and processed to build the necessary files for the document to load in the review software. Otherwise, you're using 900 different applications to open various documents. This collection is done on a complimentary basis by our company in order to make sure that all custodians are properly identified and their information gathered in a way that ensures chain of custody. Because electronic data comes in many forms, converting those documents allows you to open the files with one application (Reveal Review, available on any browser with an internet connection) rather than using separate applications to open each type of file. Processing also makes the data searchable, deduplicates said data, and provides metadata for further analysis. Without this step, artificial intelligence is unable to review the information and do its job.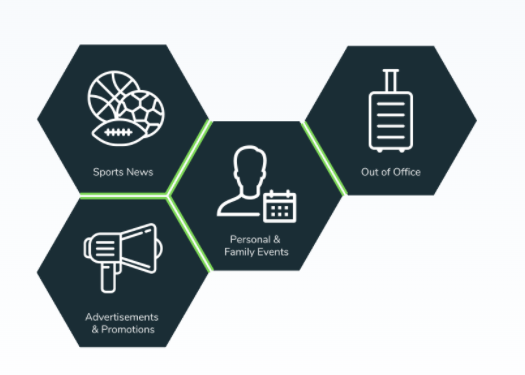 Some attorneys blanch at the sheer volume of documents to be reviewed. We can help with that, too. Artificial intelligence models, as shown in the above graphic, can be used to cull documents prior to review by separating spam, locating privileged information, or identifying important documents. When human reviewers begin their work, the document scores change and repopulate based on that new information. These AI models can easily be implemented to your discovery review in order to cull unnecessary documents. 
Let's say you're proficient with computers and have used different types of electronic discovery software. You feel like you can be your own project manager. That's perfectly fine! You can control as much or as little of the process as you want. Datamine Discovery is always ready to step in and provide support if necessary, but we understand that some clients prefer to create their own cases and process their own data. Whether it's building integrated workflows, adding tags for issue coding, or even running your own productions, we can teach you how to do it. Contact us today at support@dataminediscovery.com for more information. 
By Jennifer Kilgore, JD, eDiscovery Specialist